Dang you look good, Baby!

Red Fire Vargas sports the new



by TJP
This cool crush floppy hat will go with all of your stuff
from Moo Moos, Kimonos, and Granny Dresses, to Jeans.
2 see a sample eBay KIMOO Ad, punch the eBay button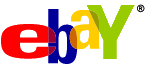 The KIMOO Hat is 42.90 (plus 9.00 Shipping to the USA) out the door.
eMail me for details.