Painting my Lady Mannequin Head

---

In trying out for a job to paint Realistic Mannequins, I doctored on the face and head of my alabaster white lady mannequin I have in the studio.
---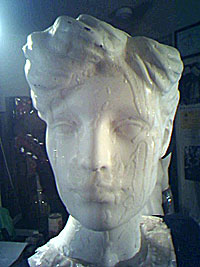 First, I soaped down and washed off scuff marks, tape residue and paint overspray.
---
Then I primed the head in plain white.
---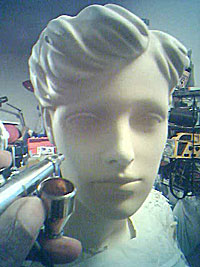 I work out the flesh tones first with my trusty Paasche Air Gun.
---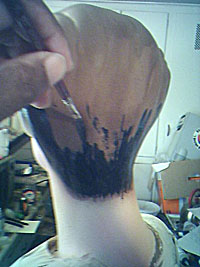 While the face is drying, I brush paint in some hair on top of the head.
---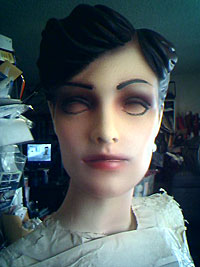 I come back and do the lips and eyes, just like a Dame would in the bathroom. I'm saving the eyeball work for last.
---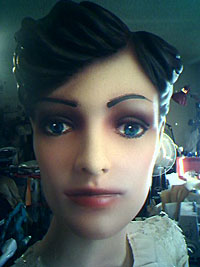 When I paint in the eyes, it's like breathing in a living soul into this lady mannequin. Later, I'll spray some Matte Finish Clear Spray over the entire work to protect the Lady Mannequin from the kids and future Costume Construction.
---