"Today, you can fight up to six men. I'll teach you to fight six hundred men."
League of Assasins Main Villain in Batman Begins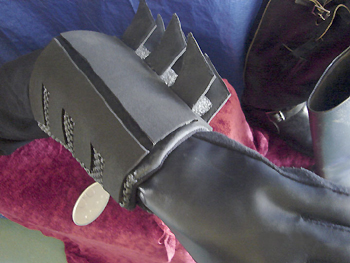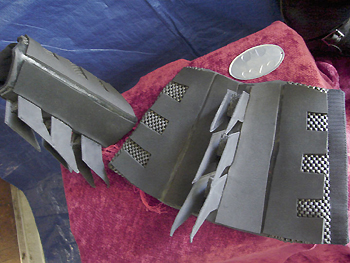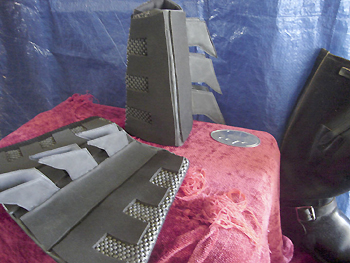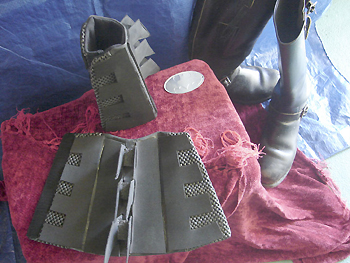 Movie Style Bat Gauntlets 2 Upgrade Your Dark Knight Suit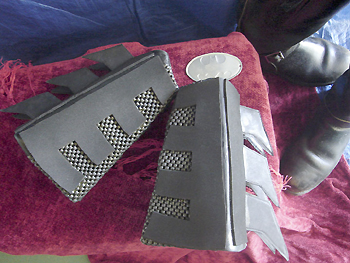 Inspired by the recent Dark Knight Batman Movie, Designer TJP (FX Fabricator of the 4 panel Dawn of Justice Affleck Styled Batman Cape) unleashes the 3 Fin Double Row Styled Bat Gauntlets. Made with smooth black vinyl, L200 foam, & black mesh with 6 long protruding black plastic vinyl covered blades on each gauntlet, and is fully lined with comfy thick fabric. Reaching Approximately 9 1/4" inches (23.49 cm) in length, The gauntlets will fit most adult arms (and are worn over your existing suit) with adjustable velcro. These cool Bat Movie style Gauntlets easily wrap around wrist circumferences up to 9 1/2" inches (24.13 cm) and rear forearm circumferences up to 13 1/2" inches (34.29 cm). Amaze your friends and begin your detective adventure today!
9.00 will ship these gauntlets to anywhere in the USA. International Bidders please add an additional 14.00 U.S. Dollars to the shipping costs for International Priority Service. Canadian Buyers will pay a little less in Shipping because of their close Allied Proximity. Cheers!
Designer Notes - Materials used in the Bat Gauntlet construction are subject to change depending on fabric availability.
6 Fin Styled Bat Gauntlets_ 148.00 U.S.Dollars Style Number_bgaunt_6fin_031
| for Buyers in the USA | for International Buyers | for Buyers in Canada |
| --- | --- | --- |
Please allow 3 to 4 working days from time of your PayPal payment to ship out your 6 Fin Styled Bat Gauntlets. All sales are final. Ask anything on your mind before purchasing this item. Thank you.